Watershed Resource Action Plan (WRAP)
The Watershed Resources Action Plan process included three, 2.5-day workshops with the planning team to target areas in the Chena River Watershed (focusing on ecosystem-level resources), assess current and projected future health of the resources, identify critical threats, and develop conservation strategies to enhance health and abate threats. The workshops were held in November of 2014, February of 2015 and April of 2015.
Click here to download a copy of the 2015 WRAP.
Click here to download a copy of the WRAP Workbook.
Click here to learn more about WRAP.
WRAP MAP (Mapping Aquatic Priorities)- Chena
Tanana Valley Watershed Association has completed a new watershed plan for the Chena watershed (including Piledriver Slough), and we excited to provide you with the findings. As most of you know, the Chena watershed is vitally important to the Yukon Chinook populations. The final product is a map of the Chena watershed, that uses historic loss, current condition and future threats to prioritize aquatic habitats for restoration and preservation. It is a tool for permitting and land management agencies to help focus efforts to maintain and improve these habitats on a watershed basis, using salmon as a key indicator species of the health of the habitat.
Thank you to all who was involved in the WRAP MAP-Chena process.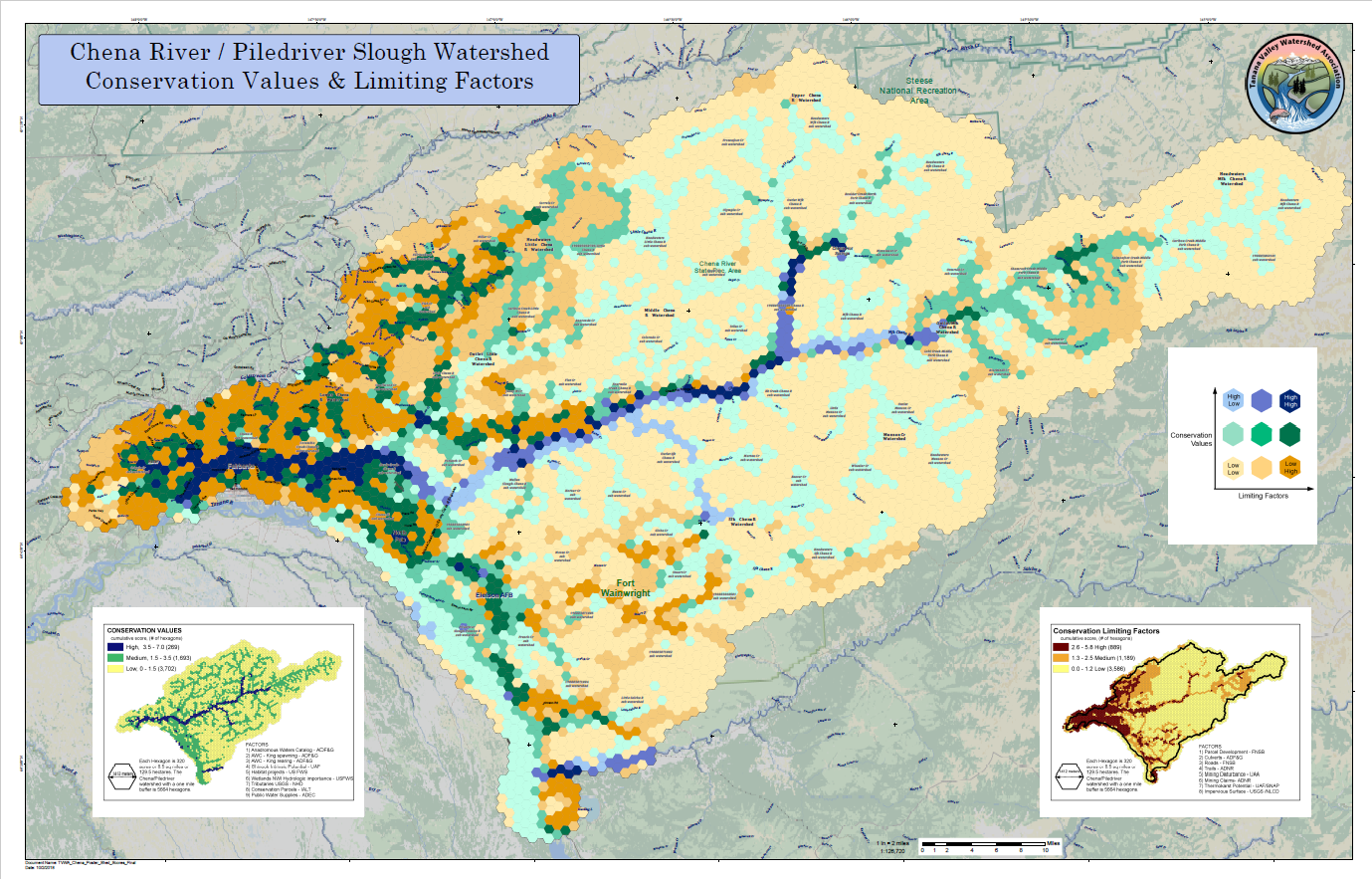 You can view maps and tables by clicking on one of the following links:
If you would like a copy of any map not posted to the website please email tvwatershed@gmail.com and we will send you a copy.